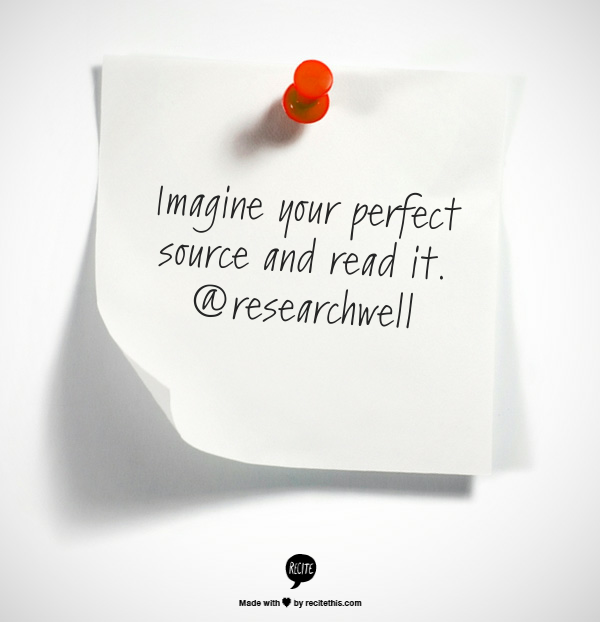 Jole Seroff and Tasha Bergson-Michelson gave a talk on research strategies that was a breath of fresh air. They used as their premise the idea of tacit knowledge: how we go about early stages of research ourselves and how we can use those personal habits to influence how we teach research strategies to students. They presented a "stepping stones" approach to presearch, recognizing that when we first want to study a topic, we use easy-access sources to glean who are the experts and what search terms those experts use. Those can contribute to next steps that are more focused and specific.
Tasha then talked about having studied researchers who train other researchers, finding the advice, "Imagine your perfect source and read it." While she initially found the advice humorous, she realized that this visualization was actually exactly what she did to think about how to move forward.
Thanks, Tasha and Jole, for this thoughtful reminder that research isn't just going out and finding articles. It's a thinking process that takes time. You can keep up with the ongoing conversation by following the #tacitresearch tag on Twitter.